The Learning Channel
Wednesday, July 10, 2002
Healing and Deliverance Seminar

Pastor Chris seen here with the Learning Channel camera crew.

Pastor Chris seen with Seth Weidner, the producer, and camera crew.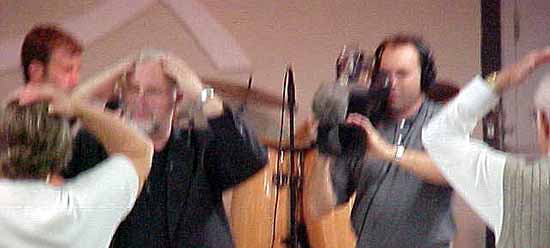 A tight shot of puting on the whole armour of God, the helmet of salvation.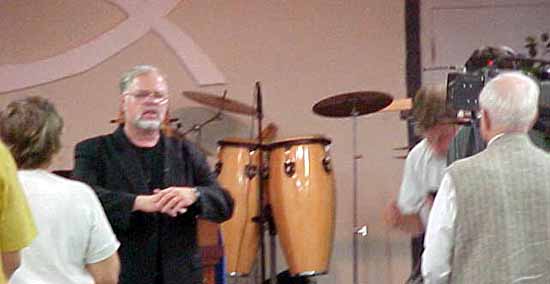 Pastor Chris taking the sword of the Spirit, which is the Word of God.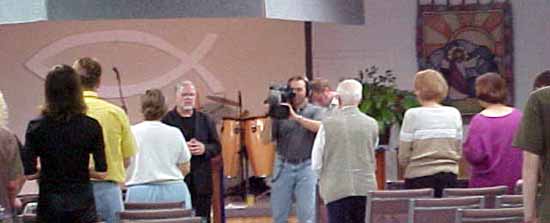 Pastor Chris and the Learning Channel camera crew at the meeting.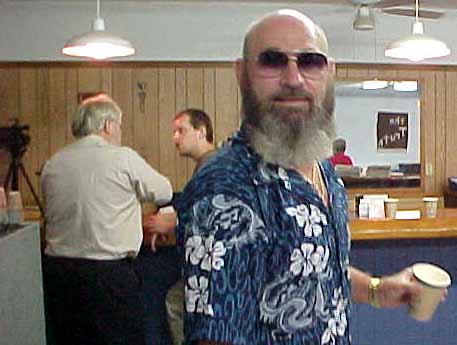 Rabbi Joe and Lewis McClune.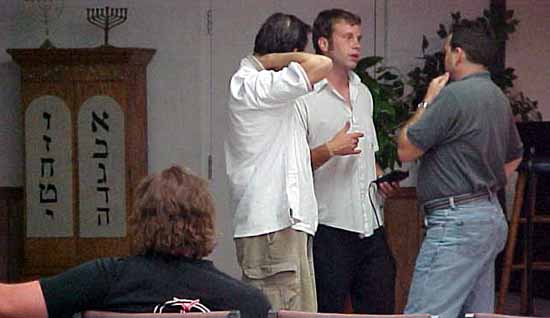 Seth Weidner directing his crew for the Learning Channel.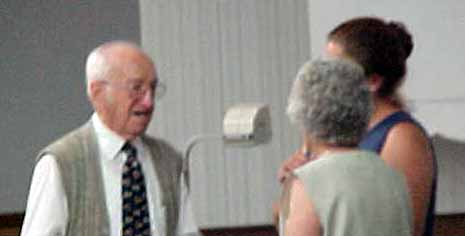 Evangelist Frank Marzullo taling to mom and Stacy.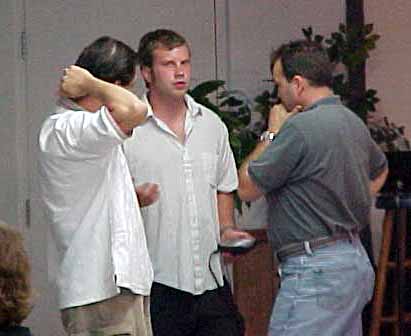 Seth coordinating the technology and strategy.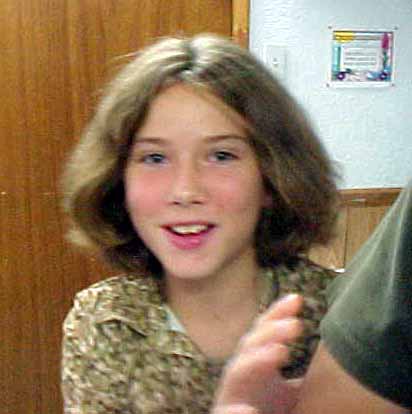 Sweetness hiding behind Brian.
Watch for the airing of the show on the Learning Channel.

Healing and Deliverance Meeting