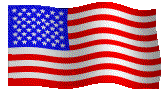 Please Pray for our Troops Abroad!
God Bless America!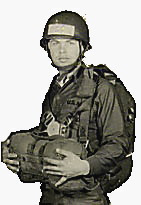 Chris Ward at Jump School Graduation 1967 Ft. Benning GA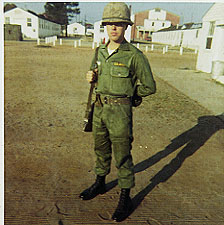 Chris at Ft. Gordon. GA AdvancedInfantry School, 1966.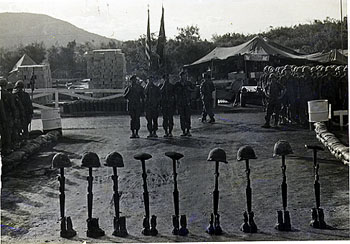 A memorial service in the Central Highlands of Vietnam 1967
The three Black Berets are Strike Force Widow Makers
2nd 502 Recondoes from my unit that were KIA.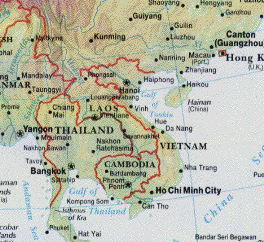 Vietnam 1967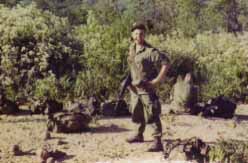 Chris is seen here with his unit the 101st Airborne Recondoes,
in the Central Highlands, Viet Nam, 1968.
Pointman for the Strike Force Widow Makers.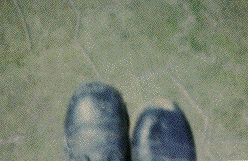 My boots and the rice paddies below. I made two jumps with the 101st. in S.V.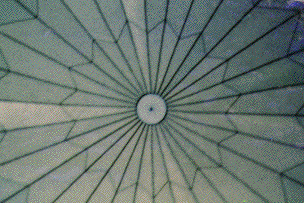 Here is a shot I took of my canopy during the Phan Rhang jump in Vietnam.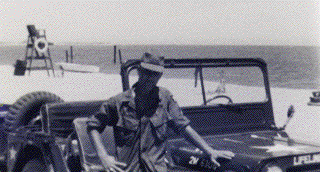 Chris at the beach in Phan Rhang S.V.

Refugees in Thay Nghin Province, S.V. I was with the Bloody Red One in this photo.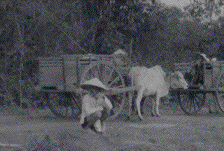 Just one of the thousands of refugees of the Vietnam war.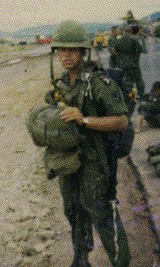 Chris just before a jump in South Vietnam with the 101st Airborne.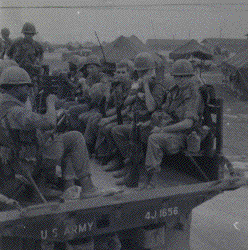 Headed out with the Bloody Red One in Operation Line-backer.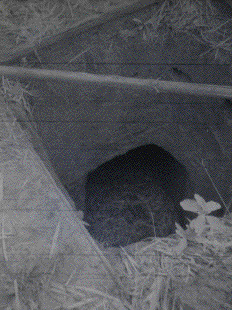 I was usually the tunnel rat because I am only 5'6" tall and I weighed only 137 lbs.
This tunnel was particularly rough as I recall it.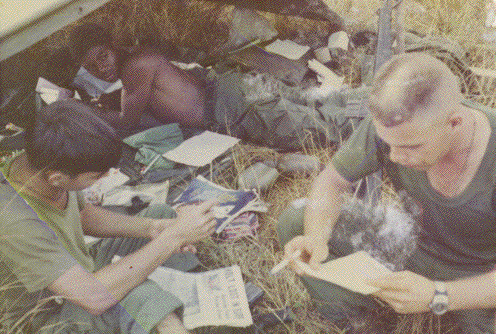 Mousy, Jones, and pastor Chris, Christmas morning just after they mortared us during a cease fire. We are reading our mail.
Thank God I have been delivered of smoking.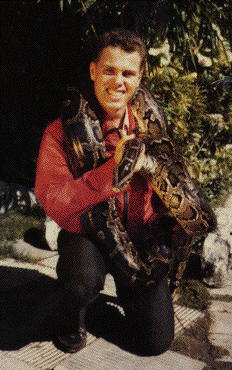 Chris on R&R in Bangkok with his friend Billy, Thailand.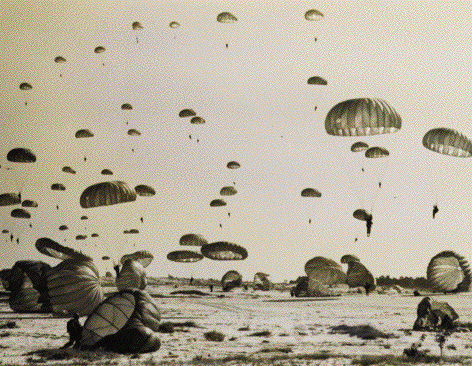 Airborne!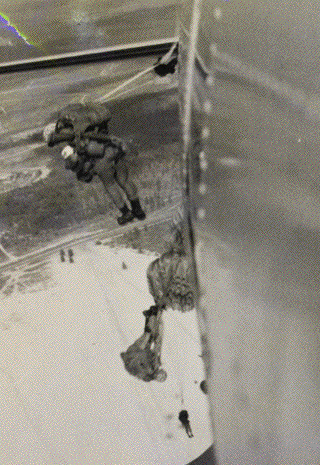 What it looks like coming out of the plane.
Sometimes being in Airborne is a drag!!!!!!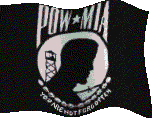 You are not forgotten!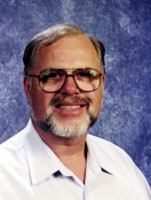 MIA/POW Web Sites:
www.dtic.mil/dpmo
National Archives
www/nara.gov/nara/nail.html
Home Page
This Counter