Logos' Theology
A canary in the mines of Christianity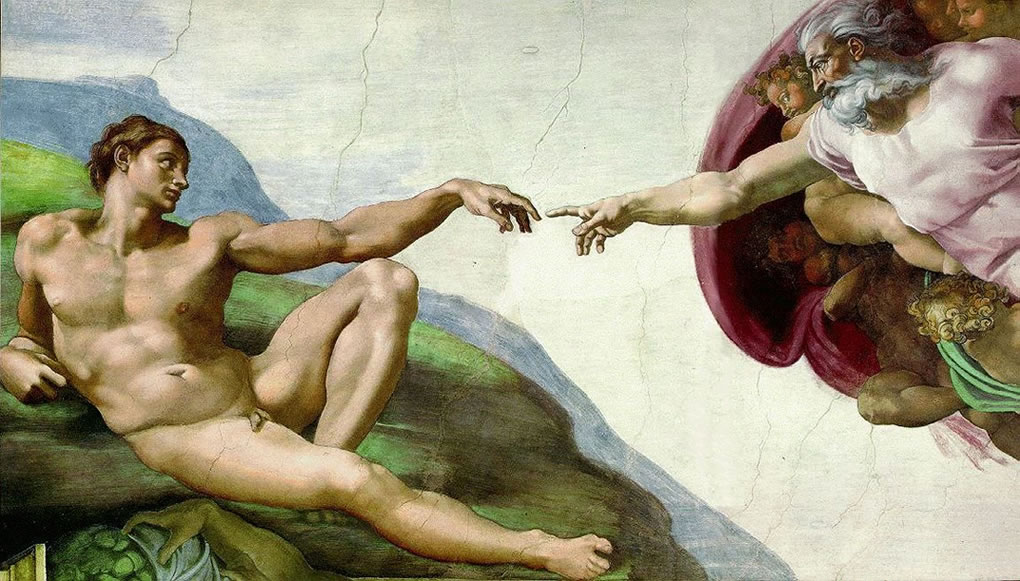 John 17:11 "And now I am no more in the world, but these are in the world, and I come to thee. Holy Father, keep through thine own name those whom thou hast given me, that they may be one, as we are."
John 17:21 "That they all may be one; as thou, Father, art in me, and I in thee, that they also may be one in us: that the world may believe that thou hast sent me."
John 17:22 "And the glory which thou gavest me I have given them; that they may be one, even as we are one:"
(KJV)
My own view concerning theology is that it is generally the mind of man and not the mind of God. Consider the three scriptures above, can anyone honestly say that this has ever happened? Actually the opposite history is more recorded. The Jews stoned Philip and Paul, the Roman Catholics executed the Reformers, the Reformers executed the Arminians, the Puritans drown and burned the heretics, the demon possessed, and the witches, and so forth and so on. I can't even imagine what is going on between Britain (Protestants) and Ireland (Catholics). One might ask where's the fruit of Christian theology? To this I say "Sibboleth" (Judges 12:7). I can't imagine that Jesus had anything to do with any of this. God forgive us.
In my opinion, most of the work of Christianity today is being done by evangelists--not theologians.
If there is one point that we all seem to agree on it is the "depravity" of man. If that is true then so goes the depravity of theology.
Isa 55:9 "For as the heavens are higher than the earth, so are my ways higher than your ways, and my thoughts than your thoughts."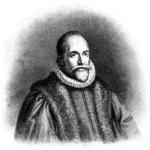 Jacobus Arminius (aka Jacob Arminius, James Arminius, and his Dutch name Jacob Harmenszoon or Jakob Hermann) (1560–1609) was a Dutch theologian and (until 1603) professor in theology at the University of Leiden. He wrote many books about theological problems.
Arminianism
I view theology with its potential for division and death as the matters of men. Since we are not God, knowing that His thoughts are higher than our thoughts, how could we possibly say that we speak on behalf of God or Jesus in matters we have clearly committed abominations? Scripture says "you shall know the truth and the truth shall set you free." I don't think we can say that the history of Christian theology has set us free from the murders of good men.
With this in mind, I would like to state that Logos' position on post-reformation theology is that we lean on the side of error towards Wesleyan Arminianism. This is not to say that Wesley or Arminius captured the whole truth regarding God's plan of salvation for man, but that we agree with at least most of it. Please consider the following in a Berean spirit (Acts 17:11):
Depravity: While it is true that we are fallen, it is also true that there have been good men that did not know Jesus; Enoch, Noah, Moses, Elijah, and Cornelius, all of whom according to scripture were accepted by God. Acts 10:34 "Then Peter opened his mouth, and said, Of a truth I perceive that God is no respecter of persons: 35 But in every nation he that feareth him, and worketh righteousness, is accepted with him." Ezekiel 18:1 "The word of the LORD came unto me again, saying, 2 What mean ye, that ye use this proverb concerning the land of Israel, saying, The fathers have eaten sour grapes, and the children's teeth are set on edge? 3 As I live, saith the Lord GOD, ye shall not have occasion any more to use this proverb in Israel. 4 Behold, all souls are mine; as the soul of the father, so also the soul of the son is mine: the soul that sinneth, it shall die. 5 But if a man be just, and do that which is lawful and right, 6 And hath not eaten upon the mountains, neither hath lifted up his eyes to the idols of the house of Israel, neither hath defiled his neighbors wife, neither hath come near to a menstruous woman, 7 And hath not oppressed any, but hath restored to the debtor his pledge, hath spoiled none by violence, hath given his bread to the hungry, and hath covered the naked with a garment; 8 He that hath not given forth upon usury, neither hath taken any increase, that hath withdrawn his hand from iniquity, hath executed true judgment between man and man, 9 Hath walked in my statutes, and hath kept my judgments, to deal truly; he is just, he shall surely live, saith the Lord GOD."
Atonement: Jesus died for the sins of the whole world (Everyone). It is only through the shed blood of Jesus Christ that any enter heaven. While we do not believe that all roads lead to heaven we do believe that all roads lead to Christ.
Jesus death satisfies God's justice. Amen.
Grace is resistible. We have free will and continue to have it even after salvation. This "free will" is the rock that God created that is so big that He will not lift it.
Salvation by Faith. While we are saved by faith and living faith (Acts 10:34), and the grace of God, we are called to do good works. We are not "saved" by our good works, but our goods works lead to the salvation of others, and we are rewarded for our goods works in heaven. Romans 10:9 "That if thou shalt confess with thy mouth the Lord Jesus, and shalt believe in thine heart that God hath raised him from the dead, thou shalt be saved." Mark 2:17 "When Jesus heard it, He said to them, "Those who are well have no need of a physician, but those who are sick. I did not come to call the righteous, but sinners, to repentance."
Predestination and Election: God's predestination is that He arranged salvation for all who would believe in His Son--not just for a special pre-elected undeserving group. The righteous already had salvation (Ezekiel 18), God set up a plan for sinners, those who could not overcome the trials of this world, the unrighteous, to be saved through His Son Jesus Christ. Romans 8:29 "For whom He foreknew (helpless lost sinners), He also predestined to be conformed to the image of His Son, that He might be the firstborn among many brethren." Romans 8:30 "Moreover whom He predestined, these He also called; whom He called, these He also justified; and whom He justified, these He also glorified." Ephesians 1:5 "Having predestined us to adoption as sons by Jesus Christ to Himself, according to the good pleasure of His will..." Ephesians 1:11 "In Him also we have obtained an inheritance, being predestined according to the purpose of Him who works all things according to the counsel of His will..." Matthew 15:24 "But He answered and said, 'I was not sent except to the lost sheep of the house of Israel.'" (NKJV)
Matthew 18:11 "For the Son of Man has come to save that which was lost." (NKJV) What is implied here is that that He did not come to save the righteous.
Eternal Security: All believers have security with the condition that they remain in Christ. Salvation is for the lost and it is conditional upon continued living faith.
Salvation by Faith through Jesus death on the cross is the New Covenant. Consider it a caveat to the old covenant (Wikipedia, 2006).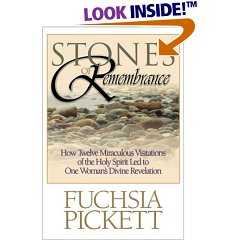 ......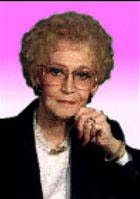 .......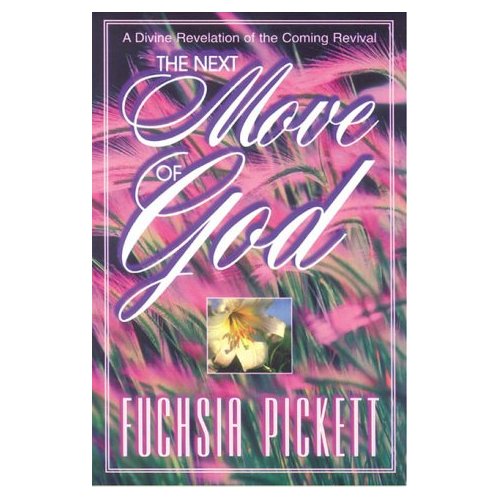 .
Dr. Fuchsia T. Pickett
"The End-Time revival that God is soon sending is a river of truth that will wash away the error and purify the church to bring faith, holiness, the eternal plan of God, and the security of the believer into perfect balance.
"Every truth that has left the throne has been dammed up by prejudice, tradition, denominationalism, culture, and custom. I saw that God was going to rectify that in His church" (Pickett, 1998, p. 117).
"Now I am seeing that all the truths of God that left the throne have come down to the church as streams--every major doctrine has been received by the church and then dammed up and interpreted by man. Denominations were formed according to the 'CODE'--the Pharisaical interpretations of men that have divided the body of Christ and insisted they alone had the true divine order."
"The flood is going to cleanse the church. It is not going to have just a few truths in it. It is going to reveal the Word as it was when it left the throne--in purity--and it will be for healing of the nations" (Pickett, 1998, p. 118-119).
"In the vision God gave me, He was building a new power plant, and this time it was going to be able to carry the water. The Holy Spirit spoke to me, 'This time when I turn the switch, no devil, no demon, no man, or no denomination will ever be able to dam it up again' " (Pickett, 1998, p. 119).
"The church is going to become the glorious church without spot or wrinkle that God intended her to become" (Pickett, 1998, p. 119).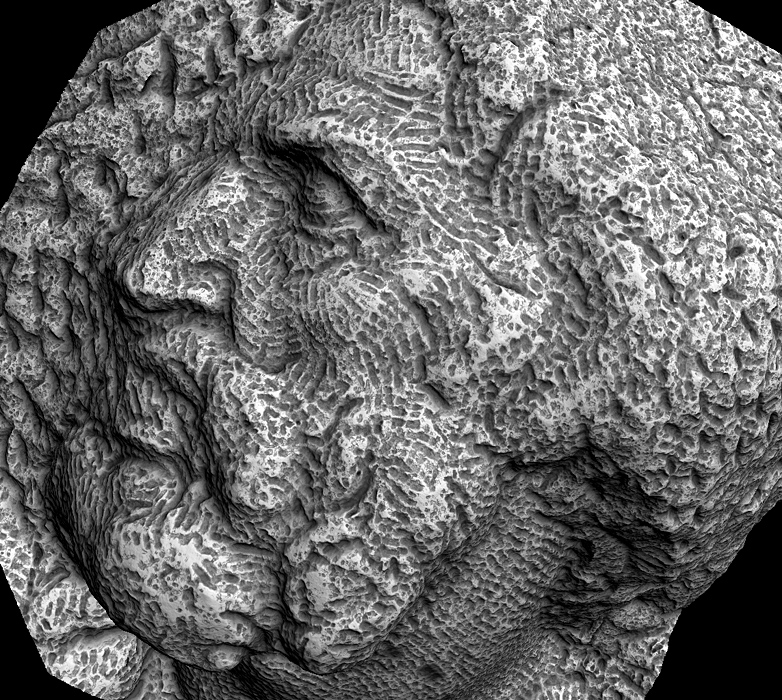 Michelangelo's St. Matthew
Matthew 16:18 "And I say also unto thee, That thou art Peter, and upon this rock (Body of Christ) I will build my church; and the gates of hell shall not prevail against it.
Some other scriptures you may want to consider:
Isaiah 56:1-8 "Sons of the foreigner...even them I will bring to Me."
1 John 2:29 "If you know He is righteous, you know that everyone who practices righteousness is born of Him. "
Acts 15:18 "We should not trouble those among the gentiles who are turning to God."
Psalm 4:3 "But know that the Lord has set apart for Himself him who is godly."
1 John 3:7 "Little children, let no man deceive you: he that doeth righteousness is righteous, even as he is righteous."
1 John 2:9 "He that saith he is in the light, and hateth his brother, is in darkness even until now. 10 He that loveth his brother abideth in the light, and there is none occasion of stumbling in him. 11 But he that hateth his brother is in darkness, and walketh in darkness, and knoweth not whither he goeth, because that darkness hath blinded his eyes."
1 John 4:20 "If a man say, I love God, and hateth his brother, he is a liar: for he that loveth not his brother whom he hath seen, how can he love God whom he hath not seen? 21 And this commandment have we from him, That he who loveth God love his brother also."
What is the Gospel?
"And I saw another angel fly in the midst of heaven, having the everlasting gospel to preach unto them that dwell on the earth, and to every nation, and kindred, and tongue, and people,
7 Saying with a loud voice, Fear God, and give glory to him; for the hour of his judgment is come: and worship him that made heaven, and earth, and the sea, and the fountains of waters." Revelation 14:6
1. Fear God.
2. Give Him Glory.
3. Worship Him.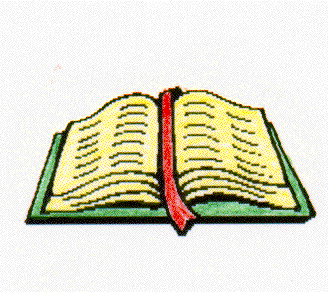 Are these scriptures in contradiction?
Romans 10:9 That if thou shalt confess with thy mouth the Lord Jesus, and shalt believe in thine heart that God hath raised him from the dead, thou shalt be saved.

Revelation 14:6 And I saw another angel flying in mid-heaven, having the everlasting gospel to preach to those dwelling on the earth, even to every nation and kindred and tongue and people,
7 saying with a great voice, Fear God and give glory to Him! For the hour of His judgment has come. And worship Him who made the heaven and the earth, and the sea, and the fountains of waters.
Didache 1:1 There are two paths, one of life and one of death, and the difference is great between the two paths.
1:2 Now the path of life is this -- first, thou shalt love the God who made thee, thy neighbor as thyself, and all things that thou wouldest not should be done unto thee, do not thou unto another.
No, there has always been a way open to God.
John 14:6 "Jesus saith unto him, ' I am the way, the truth, and the life: no man cometh unto the Father, but by me.'"
There is no jealousy in the Godhead.
There have always been righteous men and women, but Jesus came for me and those like me who could not make it by righteousness. When I came to Jesus I basically plea bargained out of eternal death by the Blood of the Lamb of God. Jesus death on the cross paid for my sins. I get to go to heaven because Jesus found a way for me. He found a way for you too. Just ask Him.
At Logos we believe that not all roads lead to heaven, but all paths lead to Christ.
Christianity is the ONLY way to salvation that is a guaranteed passage into heaven, because it is not based on your merit (Karma) but on Jesus Christ's merit who died for the sins of the world.
You can try this your way, but what if you are not right with God but self deceived? Are you willing to miss heaven? With Jesus Christ you're right with God because He's is right with God.

To gather a deeper understanding of Logos' theology please read our statement of faith references.
Our Statement of Faith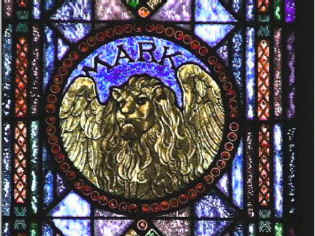 Mark 16:15-18 "And He said to them, 'Go into all the world and preach the gospel to every creature. He who believes and is baptized will be saved; but he who does not believe will be condemned. And these signs will follow those who believe: In My name they will cast out demons; they will speak with new tongues; they will take up serpents; and if they drink anything deadly, it will by no means hurt them; they will lay hands on the sick, and they will recover.' "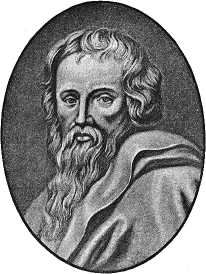 Paul of Tarsus
1 Corinthians 14:39 "Therefore, brethren, desire earnestly to prophesy, and do not forbid to speak with tongues."
(NKJV)
Christian Theology and the Mayan Ball Game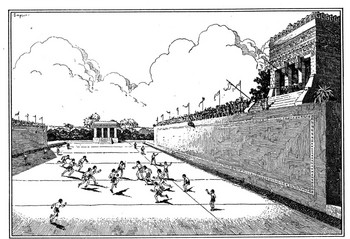 The Mayan Ball Game: A Deadly Sport

"One of the ways that the Mayan peoples competed against each other was by playing what has been called the Ball Game. They used a rubber ball, about 20 inches in diameter, to play the Game, which was played on a stone "court" whose measurements varied. (The largest one found so far measures 459 feet by 114 feet.) The court had walls that sloped inward, and hanging high on the walls were stone rings.
The goal of the game was to pass the ball around, without having it touch your hands, and then get the ball to pass through one of the rings. Since the rings were so high and players were not allowed to use their hands, it was extremely difficult to get the ball through a ring. In fact, when a player did manage to get a ball through a ring, that usually ended the game. The game ended otherwise when the ball touched the ground.

The Mayan Ball Game was a solemn experience, filled with ritual importance. Religious leaders attended, as did most chieftains and other government leaders. Sacred songs were sung and played. Other religious activities took place as well.

The winners of the game were treated as heroes and given a great feast. The penalty for losing a game was unusually harsh: death. The leader of the team who lost the game was killed. This fit in with the Mayan belief that human sacrifice was necessary for the continued success of the peoples' agriculture, trade, and overall health, Social Studies for Kids (2006)."

Can anyone find the difference between the history of Mayan Ball and Christian Theology? Two opposing teams gather. They both take their best shots, but only one team wins. The losing team leader gets executed by the wining team. How is that different from the Reformation or the Inquisition or modern day continued debates about Arminism versus Calvinism? The difference is that Christians kill the whole team not just the leader. So who is more civilized, ancient savage native Central American Indians or Christians? The Christians, because they stop the game from continuing by killing ALL the opponents--Bravo, in the name of Jesus.

Pastor Chris :o]

Please email me your comments or Take our Poll below:
Our Poll
Based on the Theology of Pastor Chris Ward and Logos Christian Fellowship do you think Pastor Chris should Live or Burn? Please Vote at My Blog.
Home Page
This Counter

References:
Pickett, F. (1998). Stones of Remembrance. Orlando, Fl: Creation House.
Her Web Site: http://www.fuchsiapickett.com/
Her Books:
Stones of Remembrance: http://www.amazon.com/gp/product/0884195384/logoschristianfe
The Next Move of God: http://www.amazon.com/gp/product/0884193845/logoschristianfe
Social Studies for Kids (2006). The Mayan Ball Game: A Deadly Sport. Retrieved from the web June 26, 2006: http://www.socialstudiesforkids.com/articles/worldhistory/mayanballgame.htm
Wikipedia (2006). Retrieved from the internet June 14, 2006: http://en.wikipedia.org/wiki/Arminianism
Copyright June 26, 2006